Infor Birst - Présentation
Description du logiciel Infor Birst
L'approche interconnectée de la BI et de l'analyse de Birst (Birst Networked approach to BI and Analytics) offre une vision unique des données, éliminant ainsi les silos de données. Les équipes décentralisées et les utilisateurs individuels peuvent enrichir cette structure analytique partagée avec leurs propres données locales, sans compromettre la gouvernance des données. Cette cohérence provient d'une couche sémantique unifiée, qui conserve des définitions communes et des métriques clés indépendamment de leur emplacement.
Birst réussit à mettre la business intelligence en réseau grâce à une architecture à deux niveaux unique qui aligne les données d'entreprise back-end avec les données de périphérie sectorielles ou locales. Birst Automated Data Refinement (ADR) extrait les données de toutes les sources (entrepôt de données, applications, entrepôts, Big Data et sources externes non structurées) dans une couche sémantique unifiée. Le résultat est une vision cohérente qui permet aux utilisateurs de disposer d'analyses en libre-service via des tableaux de bord, des reportings, une découverte visuelle, des outils mobiles et une analyse prédictive de classe mondiale. Birst Open Client Interface offre également une intégration avec Tableau, Excel et R.
Birst est disponible selon deux formules principales : directe, pour les entreprises qui utilisent Birst pour analyser des données internes afin d'obtenir de meilleurs résultats commerciaux ou intégrée, pour les entreprises de toutes tailles proposant des produits de données (analytique), en incorporant et en intégrant les fonctionnalités de Birst dans leurs produits en marque blanche.
Birst offre aux utilisateurs professionnels un moyen plus rapide et plus simple d'effectuer des analyses ad hoc, de créer des rapports d'une précision parfaite et de visualiser des données dans des tableaux de bord hautement interactifs. Avec les rapports et tableaux de bord automatisés par défaut et l'interface moderne de style web 2.0 de Birst, même les utilisateurs les plus occasionnels sont immédiatement habilités à générer des rapports et à créer des requêtes par eux-mêmes.
Infor Birst - Présentation
---
Infor Birst - Fonctionnalités
Disponible dans les pays suivants
États-Unis, Canada, Royaume-Uni, Australie, Inde, Allemagne
Langues
anglais, coréen, danois, espagnol, néerlandais, portugais
Médias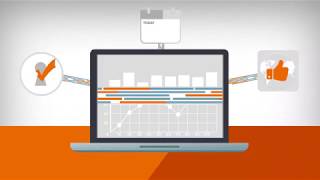 Infor Birst - Avis
Infor Birst - Avis
Simplicité d'utilisation
4
85%
des utilisateurs recommandent cette application
Really pleased with the product, i highly recomend it.
---
Traduire avec Google Translate
Our experience with Birst Infor when dealing with everything from professional services, support and sales has been great. I would recommend Birst to anyone looking for a flexible and scaleable system.
---
Traduire avec Google Translate
---
Traduire avec Google Translate
It may seem like we don't like the tool, but it is very good. The cons are mostly pain felt by the developers. End users will not notice an issue. Make sure you know that your end users will not be able to create any complex reports easily. BQL is very useful but there is no way a non-Developer will be able to just pick it up and go. A lot of these issues may be resolved in 2018...especially the egregious use of the defunct Flash technology.
The tool does so many things that we use it exclusively to do everything from data modelling, report creation , security, dashboards, etc. And you cannot overstate the importance of their terrific customer support - especially the Birst Community. So the Cons is a long list of relatively minor quibbles. yur developers will grumble, but overall, it is an excellent tool.
---
Traduire avec Google Translate
Birst is a suitable tool to review data without implementing the data in a data warehouse. it is possible to establish real-time connections to several databases or do the modeling directly in Birst. In some situations, you can see that the tool is still in its infancy but the support always finds a solution, however, it looks likes (as long as the source of interruption is critical to your business).
In my opinion, the admin area (modeling) is the least developed area compared to the visualization frontend and still runs (until Birst 6) on the flash basis with sometimes causes synchronization errors between the database and the front-end.
You can do modeling as you like with some limitations in the schemas. Birst can process star and snowflakes but has some problems with multi-fact tables and different aggregation levels in one table (data mart design. in Cognos they call this feature "Determinants").
Nevertheless, it is easy for anyone with a little modeling knows how to build a simple model and report their data. A person who does not anything about SQL or data would have a lot of troubles with modeling which isn't a disadvantage in my opinion but should be noticed.
Birst is pretty limited when it comes to "security" in different ways:
You can set a data security on row level and assign user groups or variables to it but it's pretty complicated for nondatabase developers or architects. our analysts (who do some modeling) had a hard time understanding the security until this task was assigned to us architects. This should be made simpler for every third-class technician to understand.
You are able to grant a user access to the admin area or deny it. you cannot grant access to just some features like upload images and add users. In my opinion, this a limitation and always requires a space admin to do stuff that a normal visualizer can't do.
If you want a user to import images or something then he must have space admin permissions and therefore he can make changed on the model which contradicts to a row level security if set.
The user management really is limited. you're missing a lot of creation/deletion functions and you must always access a space command window to do so. therefore you have troubles to mass create/delete users without using the API. You have to do a lot of extra work to manage your users efficiently.
The frontend is pretty good and you can do a lot of visualizations. You can choose between simple charts from "visualizer" or build pixel perfect reports from "designer". You can add both report types to a selection of dashboards.
Dashboards can be secured via user groups but only for space admins which always involves a space admin a slightly contradicts to a self-services solution.
All in all, Birst is an ETL and visualization tool that allows you so simply add files to your data warehouse and do some reporting. As more complex, your model becomes as more limitations you face while modeling. If you use live access connections the SQL's created are executed on the corresponding database. therefore you face fewer limitations than modeling within Birst.
we personally prefer to model with live access. Even if the tool is on some parts in its infancy the Birst community and support is pretty awesome and without this the tool wouldN't be satisfying but it exists and therefore I grant 4 of 5 starts for this tool.
---
Traduire avec Google Translate
Comparatif avec les logiciels similaires : note globale
Comparer avec les alternatives
Comparatif avec les logiciels similaires : recommandation utilisateur
Comparer avec les alternatives
Infor Birst - Prix
Comparatif avec les logiciels similaires : rapport qualité-prix
Comparer avec les alternatives
Infor Birst - Fonctionnalités
Infor Birst - Fonctionnalités
Création de tableaux de bord
Importation et exportation de données
Rapports personnalisables
Sources de données multiples
Tableau de bord d'activités
Comparatif avec les logiciels similaires : note sur les fonctionnalités
Comparer avec les alternatives
Catégories
Infor Birst - FAQ
Infor Birst - FAQ
Voici quelques-unes des questions fréquentes sur Infor Birst.
Q. Quels sont les types de licence disponibles pour Infor Birst ?
Types de licences disponibles pour Infor Birst :
Type de licence: Abonnement
Essai gratuit: Disponible
Q. Quelles sont les principales fonctionnalités du logiciel Infor Birst ?
Nous n'avons pas d'informations sur les fonctionnalités de Infor Birst.
Q. Qui utilise Infor Birst ?
Utilisateurs habituels du logiciel Infor Birst :
Grandes entreprises, Entreprises de taille moyenne
Q. Dans quelles langues Infor Birst est-il disponible ?
Langues dans lesquelles Infor Birst est disponible :
anglais, coréen, danois, espagnol, néerlandais, portugais
Q. Quels sont les types de licence disponibles pour Infor Birst ?
Types de licences disponibles pour Infor Birst:
Abonnement
Q. Infor Birst prend-il en charge les appareils mobiles ?
Appareils pris en charge par Infor Birst :
Android, iPhone, iPad
Q. Avec quelles applications Infor Birst peut-il s'intégrer ?
Applications s'intégrant à Infor Birst :
Bitium, Infor CloudSuite Industrial (SyteLine), MarcomCentral Enterprise, MarcomCentral Web-to-Print, Marketo Engage, Tableau
Q. Quelles sont les ressources d'aide disponibles pour Infor Birst ?
Ressources d'aide disponibles pour Infor Birst :
Forum, Base de connaissances, Support téléphonique, Support en ligne, Tutoriels vidéo