UKG Ready
Gestion des effectifs et gestion du capital humain (HCM)
En savoir plus sur UKG Ready
Kronos Workforce Ready est une solution complète de gestion des effectifs et de gestion du capital humain dotée d'une interface utilisateur intuitive et d'un seul dossier pour les employés. Le SIRH basé sur le cloud offre des fonctionnalités de recrutement, d'intégration, de gestion du temps, de paie, de gestion des absences, de planification, etc.
Kronos Workforce Ready peut s'adapter aux besoins des entreprises de toutes tailles et de tous secteurs d'activité. Des tableaux de bord complets, des rapports facilement accessibles et des outils analytiques complets offrent une visibilité et une compréhension approfondies de la main-d'œuvre. Des fonctions de navigation intuitives simplifient l'accès aux informations critiques. Facilité d'accès aux feuilles de temps, aux calendriers, à la paie, aux dossiers des employés et aide accrue pour générer de meilleurs résultats commerciaux.
---
Images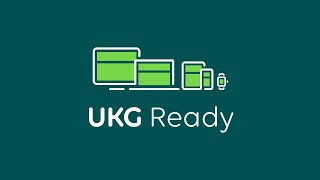 UKG Ready ne vous convainc pas tout à fait ?
Comparer avec une alternative populaire
Prix
Version gratuite
Version d'essai gratuite
Intégrations
10
Intégrations introuvables
Workday Financial Management
Alternative n° 1 à UKG Ready
Workday Financial Management est un logiciel de comptabilité financière et de business plan qui vous aide à prendre des...
BambooHR
Alternative n° 2 à UKG Ready
BambooHR offre une solution pour les gestionnaires et les employés, avec des profils d'employés, des demandes et des...
TriNet Zenefits
Alternative n° 3 à UKG Ready
La plateforme Zenefits intègre tous les processus, applications et outils nécessaires, notamment la paie, les ressources...
iCIMS Talent Cloud
Alternative n° 4 à UKG Ready
Simplifié, en temps réel et capable de répondre à vos besoins de recrutement les plus difficiles, le logiciel de suivi...
---
Vous avez déjà UKG Ready ?
Les acheteurs de logiciels ont besoin de vous ! Les avis utilisateurs nous aident tous à prendre de meilleures décisions.
5 avis affichés sur 856
Secteur d'activité : Services financiers
Taille de l'entreprise : 11–50 employés
Logiciel utilisé

toutes les semaines

pendant

plus d'un an

Provenance de l'avis
Note globale
Rapport qualité-prix

Simplicité d'utilisation

Support client

Probabilité de recommander le produit

6.0

/10
Outils de gestion du capital humain
Publié le 05/08/2023
Avantages
Le suivi du temps et la paie sont facilesLibre-service intégrée
Inconvénients
Pas pour le momentL'ukg hautement qualifié
Secteur d'activité : Hôtellerie
Taille de l'entreprise : 10 000+ employés
Logiciel utilisé

tous les jours

pendant

plus d'un an

Provenance de l'avis
Note globale
Simplicité d'utilisation

Probabilité de recommander le produit

10.0

/10
Kronos for Workplace Scheduling
Publié le 06/03/2020
My regular work for the last year or so has recorded my hours and wages via clocking in with my...
My regular work for the last year or so has recorded my hours and wages via clocking in with my badge on the Kronos system. I have learned to utilize it for all I can. I see my previous work info before payroll is done and can view future schedules and current numbers and earnings. I work for a terrific and large company and Kronos has been a decent timecard tool.
Avantages
I have had a regular job that uses this system to clock in and clock out employees.But the device has so much more that allows us to see specifics-specifics related to current pay periods, previous and future. I can see my schedule on the little box and it's really a simplified tool.
Inconvénients
I am on the fence on dislikes. My biggest is likely just what happens but I have had times that I did clock in and it did strange things.An example was an evening that meal break button led to clocking out for the shift.Random but troublesome because our version is not designed to allow management to alter or adjust our needs or problems directly through the system. Qe have to use a paper log for HR or Payroll. So smooth yet missing an easy touch.
Secteur d'activité : Construction
Taille de l'entreprise : 501–1 000 employés
Logiciel utilisé

tous les jours

pendant

plus d'un an

Provenance de l'avis
Note globale
Simplicité d'utilisation

Probabilité de recommander le produit

10.0

/10
One Word: EASY
Publié le 16/02/2021
Made my life as a manager easy. My admin and I were spending less time on their time cards, which...
Made my life as a manager easy. My admin and I were spending less time on their time cards, which improved office efficiency overall.
Avantages
My favorite thing about this software is how easy it is to use. The admin team assigned to me used it for tracking their hours. It was very easy for me to see if they missed a punch, and it was also very easy to correct timecards. They had no issues with the software either.
Inconvénients
My only "con" (if you can even really call it that) was that I thought that the reports could be a bit more user-friendly. They weren't even bad reports though, to be honest. Overall, I don't really have any negative things to say about this software.
Secteur d'activité : Fabrication électrique/électronique
Taille de l'entreprise : 201–500 employés
Logiciel utilisé

tous les jours

pendant

1 à 5 mois

Provenance de l'avis
Note globale
Simplicité d'utilisation

Probabilité de recommander le produit

7.0

/10
New Workforce Ready User
Publié le 31/01/2017
We have been implementing Workforce Ready since August of 2016. We are doing a phased implementatio...
We have been implementing Workforce Ready since August of 2016. We are doing a phased implementation of all the modules, so the process is still ongoing. Considering that we're still rather new to the system, we are starting to get more comfortable with the product. We've been on many other similar products with competitors and had issues, which caused us to look for other solutions after a few years. This time we really tried to search for a product that we felt would be flexible, allow for modifications, and grow with us, so that we did not have to go through another implementation in another 3 years. Our evaluation process was lengthy, but we are still finding out a few surprises as we've gone through implementation. How things are presented during the sales process, while technically correct, don't necessarily work as we wished them to. The system is very customizable, though. Our implementation team has been great about working through any issues and helping us try and find solutions if there are items we do not like. However, there are some things that we have found that are not able to be changed that were disappointing.
Avantages
It's still a work in process but we have found many things that we do like about Workforce Ready:
1. Customization - This system offers you the ability to customize your screens down to the individual level, as well as creating customized screens for other types of users. So if you want your Managers to log in and see a Timekeeping dashboard with graphs, and your Employee to log in and see employee related actions, and your Benefits Administrator to see a Benefits screen, you can set that up as defaults. Then each person can also customize their screens if they like and save them.
2. Reporting - if you need list style reports then this system offers one of the best reporting tools for easily building and customizing reports. Almost every screen is considered a "report" and you can add and delete columns as needed and then save that for later use, or even make it your default screen. Almost every screen is able to be exported in a variety of formats as well. You can also schedule reports to run automatically, as well as have them e-mailed automatically to Managers, etc. on a routine basis.
3. Notifications - This system offers the ability to automatically send e-mail notifications, reports, etc. for disciplinary actions, attendance tracking, reviews and other items. This is very helpful for our Managers and keeps them up to date on their to-do list.
4. Tools - Workforce Ready does have its own learning system, and they also offer many webinars, customer groups, KronosWorks, and customer sites that allow you to connect with one another if you have similar questions or problems.
5. Modules All Accessible from One Log-in - This was important to us as our other systems required us to log-in multiple times if we were trying to get into the Applicant module or Timekeeping. This is all easily found under one log-in. Very easy and timesaving.
Inconvénients
As we go through the implementation process there have been a few surprises and disappointments:
1. Reporting - Yes, this is a Pro as far as customization and easy list reporting, but I do wish they had a more complex reporting tool available as well. If you want to have subtotals, grand totals, averages, grouped reports, add in formulas, etc. it is not easy to do in the reporting tool itself and you may have to export the list report out and finish building out the report in Excel or Word to get it how you really need it to be.
2. No Point-In-Time Reporting - This seems like it would be a given, but as we found out after the fact, we cannot do point in time reports. I feel like this is something we would have asked during our evaluation of the product, but again almost all products offer this now so perhaps we made a wrong assumption.
3. System Needs "Polished" - We knew going in that this product did not look as "user-friendly" as some of the other products. We felt like the flexibility of the system made up for it. However, as we are setting up our onboarding, our applicant site, and reviews we are starting to see the drawbacks in this. If you have users who are not as comfortable on a computer, this lack of "polish" and user-friendliness can make it difficult for them to understand the processes, and how to get through the screens. We also do not have the ability to customize the applicant website as much as we would like to help draw in applicants.
4. General Ledger - We came from another provider who did have a great General Ledger product, and this one was definitely a step back. Also, if your GL is tied in with your jobs you do have to have two separate lists in this system - the GL is not linked with the Jobs list in HR. So if someone changes position we have to update it in two places in order to keep the GL correct. This also comes into play if we add new jobs into the system - we have to update two lists. We also had to separate out our overtime into two pay codes since we have the overtime premium going to a different GL code. In our old system, they could have one pay code separated into two GL codes. We did not discover this until after we went live and so our associates started out seeing it one way on their check, and then another way, so it was very confusing for them.
5. On-site Training- This was contracted out to a partner of Kronos. It was not what we expected at all for the price we paid. You are better off to use the items built into the system or do it yourself.
6. Security - Yes, security is a pro, but some of the security set-ups in this system do make it very difficult and frustrating for our associates and applicants to get into the system on a regular basis which is a con. The system will automatically lock out any associate or applicant that does not log in every 14 days. However, the system tends to lock out every new user as well the first time they try to log-in. This is annoying and can make it difficult for those on off-shifts, as they have to contact us to get unlocked and then try logging in again within 24 hours. In addition, it does require you to enter a code if you're getting in on a new computer. It does have the option to check a box and only enter the code every 30 days, but that only applies to that specific computer and sometimes will not work depending on your cookie setting. Since most of our associates work in the plant, they only get on the system to print out check stubs every other week. They have to enter a code almost every time they log on to our public computers. This code has to be sent to their designated phone number or e-mail and cannot be easily changed to another number or e-mail. So if they forget their phone, or don't have their e-mail password with them, it can really make it difficult to get logged on, leading to frustration for them and a negative outlook on the system.
Réponse de UKG
Hello Stacy,

Thank you for your thorough feedback, we really appreciate the time you took to outline your experiences both positive and what needs to be improved. We are currently underway in two user experience projects and I think your input would be extremely valuable. Would you have time to speak with us further about your experiences? If so, please email me at holly.bouffard@kronos.com – I look forward to hearing from you.

All the best,
Holly Bouffard
Workforce Ready Community Manager
Secteur d'activité : Administration publique
Taille de l'entreprise : 201–500 employés
Logiciel utilisé

tous les jours

pendant

plus de deux ans

Provenance de l'avis
Note globale
Simplicité d'utilisation

Probabilité de recommander le produit

10.0

/10
Easy to Use Payroll & Time Management Solution
Publié le 15/08/2023
Avantages
The product is easy to use and the home screen is customizable so you have easy access to the most frequently used features and reports. UKG also offers a wide variety of training/education opportunities, including free webinars.
Inconvénients
It would be helpful if Kronos/UKG allowed multiple tabs open, especially when reviewing timesheets for approvals and making sure there aren't any timesheet change requests or time off requests pending approval. As soon as you try to open a new tab, it forces you to close the original tab. Additionally, UKG is not fully integrated with New World ERP and the accrued/used time off balances are not always accurate.
UKG Ready - FAQ
Voici quelques-unes des questions fréquentes sur UKG Ready.
Q. Quels sont les types de licence disponibles pour UKG Ready ?
Types de licences disponibles pour UKG Ready :
À partir de :
Version d'essai gratuite : Non disponible
Q. Qui utilise UKG Ready ?
Utilisateurs habituels du logiciel UKG Ready :
201–500, 501–1 000, 1 001–5 000
Q. Dans quelles langues UKG Ready est-il disponible ?
Langues dans lesquelles UKG Ready est disponible :
allemand, anglais, chinois, espagnol, français, néerlandais
Q. UKG Ready prend-il en charge les appareils mobiles ?
Appareils pris en charge par UKG Ready :
Android (mobile), iPhone (mobile), iPad (mobile)
Q. Avec quelles applications UKG Ready peut-il s'intégrer ?
Applications s'intégrant à UKG Ready :
HireRight, LinkedIn for Business, Microsoft Dynamic 365 - CRM - JourneyTEAM (Reseller), Orange Tree, PayActiv, Sterling, SurePayroll, WayUp, Workday HCM, eQuest
Q. Quelles sont les ressources d'aide disponibles pour UKG Ready ?
Ressources d'aide disponibles pour UKG Ready :
Service client/e-mail, FAQ/forums, Base de connaissances, Support téléphonique, Chat
Catégories connexes
Consultez toutes les catégories de logiciels trouvées pour UKG Ready.