Protection des mots de passe automatisée et cryptée basée sur le cloud
En savoir plus sur Passportal
SolarWinds Passportal + Documentation Manager est une solution de protection des mots de passe basée sur le cloud conçue pour les prestataires d'infogérance. Elle permet aux utilisateurs de stocker, gérer et récupérer des informations d'identification grâce à l'automatisation du changement de mot de passe, à l'injection d'informations d'identification, à l'audit, au reporting et aux capacités de documentation client privilégiée.
L'injection d'informations d'identification de Passportal garantit que la connexion aux appareils, applications et réseaux clients est rapide et sécurisée. Les temps de résolution des incidents peuvent être réduits en supprimant l'obligation pour les techniciens de rechercher des informations d'identification, tandis que les nouvelles informations d'identification peuvent être automatiquement saisies dans le coffre pour fournir un accès instantané à tous les techniciens autorisés.
Passportal permet également aux utilisateurs de contrôler les appareils, l'application et l'accès au réseau via l'authentification multifacteurs et de gérer les mots de passe avec l'automatisation des modifications de mot de passe habituelles, l'élimination de la réutilisation de mot de passe et la génération de mots de passe forts. Toutes les connaissances pertinentes peuvent être partagées au sein d'une seule plateforme, avec des normes éprouvées par les prestataires d'infogérance pour simplifier les processus de documentation. Les utilisateurs peuvent aussi surveiller l'utilisation des informations d'identification et respecter les exigences de conformité en signalant des points de preuve de niveau audit.
Options de tarification dès :
18,00 $US/mois
Version gratuite
Essai gratuit
Abonnement
Déploiement
Basé sur le cloud

Sur site
Disponible dans les pays suivants
Antigua-et-Barbuda, Argentine, Autriche, Australie, Barbade, Belgique, Brésil, Bahamas, Canada, Suisse, Costa Rica, Tchéquie, Allemagne, Danemark, Dominique, République dominicaine, Estonie, Espagne, Finlande, France, Royaume-Uni, Groenland, Irlande, Italie, Lituanie, Luxembourg, Lettonie, Malte, Mexique, Malaisie, Pays-Bas, Norvège, Nouvelle-Zélande, Porto Rico, Portugal, Suède, Singapour, États-Unis, Îles Vierges britanniques, Îles Vierges des États-Unis, Afrique du Sud et 36 autres
Options de tarification dès :
18,00 $US/mois
Version gratuite
Essai gratuit
Abonnement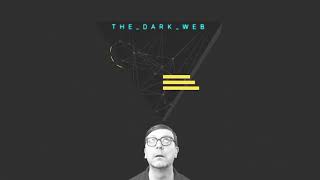 Nombre total de fonctionnalités pour Passportal : 39
Accès et contrôle à distance
Accès mobile
Alertes/Notifications
Attribution d'utilisateurs
Authentification
Authentification multifacteur
Authentification à 2 facteurs
Autorisations basées sur les rôles
Base de données des employés
Certification d'accès
Connexion sécurisée
Contrôle d'accès
Contrôles/Permissions d'accès
Demande d'accès en libre-service
Gestion de la conformité
Gestion des accès
Gestion des audits
Gestion des comptes privilégiés
Gestion des informations d'identification
Gestion des mots de passe
Gestion des utilisateurs
Générateur de mots de passe
Intégration des répertoires actifs
Intégrations de tiers
Notifications en temps réel
Outils de collaboration
Partage sécurisé de mots de passe
Piste d'audit
Portail libre-service
Protection contre les failles
Protection des mots de passe
Rapports et analyses
Rapports et statistiques
Répertoire unifié
Stockage sécurisé des données
Stratégie de marque personnalisable
Synchronisation de mot de passe
Sécurité des applications
Sécurité réseau
IT Glue
Alternative n° 1 à Passportal
IT Glue est une plateforme cloud de documentation informatique en nuage, conforme à la norme SOC 2. Elle a été conçue...
LastPass
Alternative n° 2 à Passportal
Les solutions professionnelles LastPass aident les entreprises à prendre le contrôle de la gestion d'identité avec...
Secret Server Password Manager
Alternative n° 3 à Passportal
Secret Server Password Manager is a privileged access and passwords management platform designed to help IT admins and...
IT Portal
Alternative n° 4 à Passportal
Our document management solution will help your business organize all IT data and passwords in a secure and structured...
---
Vous avez déjà Passportal ?
Les acheteurs de logiciels ont besoin de vous ! Les avis utilisateurs nous aident tous à prendre de meilleures décisions.
Donnez votre avis !
5 avis affichés sur 88
Passportal - FAQ
Voici quelques-unes des questions fréquentes sur Passportal.
Q. Quels sont les types de licence disponibles pour Passportal ?
Types de licences disponibles pour Passportal :
À partir de : 18,00 $US/mois Voir les tarifs
Type de licence : Abonnement
Version d'essai gratuite : Disponible
Q. Qui utilise Passportal ?
Utilisateurs habituels du logiciel Passportal :
Auto-entrepreneur, 2-10, 11-50, 51-200, 201-500, 501-1 000, 1 001-5 000
Q. Dans quelles langues Passportal est-il disponible ?
Langues dans lesquelles Passportal est disponible :
anglais
Q. Passportal prend-il en charge les appareils mobiles ?
Appareils pris en charge par Passportal :
Android (mobile), iPhone (mobile)
Q. Avec quelles applications Passportal peut-il s'intégrer ?
Applications s'intégrant à Passportal :
Autotask PSA, ConnectWise Automate, ConnectWise Control, ConnectWise Cybersecurity Management, ConnectWise Manage, Kaseya BMS, Kaseya VSA, Liongard, N-able N-sight, N-central, NinjaOne
Q. Quelles sont les ressources d'aide disponibles pour Passportal ?
Ressources d'aide disponibles pour Passportal :
Service client/e-mail, Support téléphonique, Support 24/7 (réponse directe), Chat
Catégories connexes
Consultez toutes les catégories de logiciels trouvées pour Passportal.