Neto - Présentation
Description du logiciel Neto
Le fait de vendre en magasin, en ligne ou sur une place de marché permet aux entreprises d'assurer leur pérennité sur un marché de plus en plus concurrentiel. Neto est la seule plateforme de gestion de commerce de détail et de gros offrant un back-end intégré en Australie. Elle permet aux entreprises de fournir des expériences client exceptionnelles et cohérentes via n'importe quel canal.
Neto - Présentation
---
Neto - Fonctionnalités
Disponible dans les pays suivants
États-Unis, Australie
Médias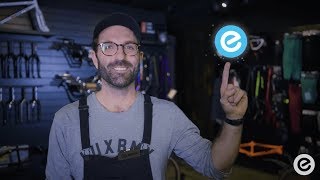 Neto - Avis
Neto - Avis
Simplicité d'utilisation
3,9
79%
des utilisateurs recommandent cette application
When it comes to online ecommerce software stores in Australia, no one has Neto beat. After trying several other big name 'Shop in a Box' solutions such as Volusion, Shopify and Woo Commerce, we always found our way back to Neto. We now currently run 4 x Neto stores (with intergration into Ebay, Amazon as well as other shopping feeds) and looking to expand to our 5th shortly. We have also noticed that the investment into Neto from Telstra has also helped with customer service and quicker feature and function updates. The IT Support Staff are very helpful and just a phone call away (which you can get to by phone during business hours which I might add, not just an email or chat bot).
It's the simple features and functions that we took for granted such as simple product dimensions which you don't get on Shopify, the integration of local Shipping Carriers that seamlessly integrate to print out shipping consignments that you don't find in other overseas platforms, its reporting capabilities etc. Considering the fact that our first website back in 2000 (when the internet was a baby), it cost us almost $20,000 and didn't even sell anything. Today its worth 10 employees + some. If your seriously considering opening or a running an online store in Australia, Neto has to be on your shortlist or just save yourself the time and headaches and go straight Neto and see the difference yourself.
---
Traduire avec Google Translate
Neto is the most scale-up friendly eCommerce platform in Australia which is why it has been our recommended eCommerce Management platform for our Australian Clients since 2013.
Neto, in a nutshell, is a platform that helps you manage your online business efficiently and systematically and broadcast your products to multiple sales channels and marketplaces (eBay, Amazon, Catch, Mydeal, TradeMe…etc).
Automate your order processing, shipment bookings, customer communication in one place using one platform.
On top of that, they have a POS system which helps to streamline the offline side of your business with your online.
Sure, there are cheaper options in the market. However, if you're looking for the best value for money, Neto will not fail you on that.
Web Bridge has been a Neto Partner and will stay as long as Neto keep offering the same amazing feature-rich platform which we're confident they will.
---
Traduire avec Google Translate
---
Traduire avec Google Translate
When I decided to launch my online business it was a bit nerv racking and overwhelming. Not knowing where to start or what I needed I continually read article reviews and got advice from family and friends. I decided on Neto as they were an Australian company with local support.
On starting up the trial, you realise just how many features you have at your fingertips. It was a bit of a slow start but after reading through the help docs and watching a couple of introductory videos, I had a reasonable idea of what I needed to get started. The step-by-step guides were my saviour and if I did get stuck at any point, I called through to support who were willing to help out. My setup was going to be basic and I was mainly interested in trading on eBay at first. I found the eBay team knowledgeable and they helped me setup my shipping and payment methods too. On top of this, I got a free eBay store for 6 months, so this definitely helped.
I have read other reviews where people are advising that the system is hard to use and I can see how people can be a bit overawed by the options they have. What I'd recommend, is decide on what features you need to get started, get a plan in place and stick to it. Once you understand the basics of the product and shipping setup, you will have a trading store quicker than you think. As with any business, you need to put in the time and learn the platform. Once you do, you can dive into the advanced features like accounting integration, marketing campaigns and advanced shipping integration. My next step will be to use their new Inventory module to manage all of my purchase orders and stock control.
Overall, while this platform isn't as simple as some of your more basic options, it will do everything you need and provide you with many more options as you grow. Take the time, learn the product and you'll be happy you did. Best of luck.
---
Traduire avec Google Translate
- Doubled my revenue in the first year and grown it by 25% in the second.
- Automated our business so we can reduce staff and overheads
- Reduces admin time by 75% - ebay management, stock management, shipping labels etc.
---
Traduire avec Google Translate
Comparatif des alternatives : note globale
Comparer avec les alternatives
Comparatif des alternatives : recommandation utilisateur
Comparer avec les alternatives
Neto - Prix
Comparatif des alternatives : rapport qualité-prix
Comparer avec les alternatives
Neto - Fonctionnalités
Neto - Fonctionnalités
Base de données de clients
Notifications automatiques
Tableau de bord d'activités
Comparatif des alternatives : note sur les fonctionnalités
Comparer avec les alternatives
Catégories
Neto - FAQ
Neto - FAQ
Voici quelques-unes des questions fréquentes sur Neto.
Q. Quels sont les types de licence disponibles pour Neto ?
Types de licences disponibles pour Neto :
À partir de: 79,00 $AU
Type de licence: Gratuit, Abonnement
Essai gratuit: Disponible
Q. Quelles sont les principales fonctionnalités du logiciel Neto ?
Nous n'avons pas d'informations sur les fonctionnalités de Neto.
Q. Qui utilise Neto ?
Utilisateurs habituels du logiciel Neto :
PME, Grandes entreprises, Entreprises de taille moyenne
Q. Dans quelles langues Neto est-il disponible ?
Langues dans lesquelles Neto est disponible :
anglais
Q. Quels sont les types de licence disponibles pour Neto ?
Types de licences disponibles pour Neto:
Gratuit, Abonnement
Q. Neto prend-il en charge les appareils mobiles ?
Appareils pris en charge par Neto :
iPad
Q. Avec quelles applications Neto peut-il s'intégrer ?
Applications s'intégrant à Neto :
Cin7, CrazyLister, FastField, Fomo, Mailchimp, Maintenance Care, OneSaas, Retently, Zendesk, ZhenHub
Q. Quelles sont les ressources d'aide disponibles pour Neto ?
Ressources d'aide disponibles pour Neto :
Support téléphonique, Support en ligne, Base de connaissances, FAQ