AND CO - Présentation
Description du logiciel AND CO
AND CO de Fiver est une solution cloud pour les travailleurs indépendants et les petites entreprises, conçue pour rationaliser les processus de suivi du temps et des dépenses avec des outils de facturation, création de contrats, suivi du temps, suivi des dépenses, de paiement, etc. AND CO fournit également une prise en charge native des applications mobiles pour Android et iOS.
AND CO s'engage à apporter plus de praticité et d'automatisation à l'administration centrale associée aux travailleurs indépendants et aux petites entreprises. Les applications smartphone natives pour appareils iOS et Android prennent en charge la solution cloud, offrant ainsi un accès intuitif aux fonctionnalités du tableau de bord de suivi du temps, de journalisation des notes de frais, de facturation et d'autorisation numérique des contrats de service. Les utilisateurs peuvent enregistrer le temps par projet et par activité sans rien manquer grâce à une minuterie en une touche qui permet les cas "doubles" dans lesquels deux minuteries sont nécessaires à la fois. Tout moment manqué en direct peut ensuite être consigné dans des feuilles de temps manuelles ; des factures sont ensuite générées pour facturer avec précision chaque seconde travaillée. De même, l'enregistrement des notes de frais engagées est facilité par la possibilité de transférer des reçus dans le système par e-mail ou photo sur un appareil mobile et de les archiver via l'application. Cette fonctionnalité enregistre chaque reçu en un seul endroit pour produire des déclarations fiscales essentielles, augmenter les factures des clients, etc. D'autres transactions par carte de crédit et compte bancaire peuvent être importées pour demander automatiquement des déductions fiscales.
En outre, les utilisateurs d'AND CO peuvent accepter des paiements de clients directement dans l'application via un certain nombre de méthodes. Une page personnelle "PayMe" peut être utilisée pour guider les clients vers les options de paiement possibles, qui peuvent inclure des virements PayPal, de carte de crédit ou ACH. Toutes les options sont fiables grâce à des mesures de sécurité de niveau bancaire sans frais supplémentaires et fournissent un suivi des paiements et des alertes utiles.
AND CO - Présentation
---
AND CO - Fonctionnalités
Disponible dans les pays suivants
États-Unis
Médias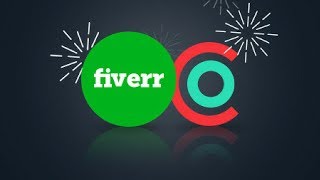 AND CO - Avis
AND CO - Avis
Simplicité d'utilisation
4,7
99%
des utilisateurs recommandent cette application
Brilliant experience with this software. The more I use it, the more I fall in love with it. It has significantly reduced the time I spent working on "tedious" business tasks such as accounts and invoicing. It's helped to streamline my processes and I'm looking forward to seeing what new features they come out with in the future.
---
Traduire avec Google Translate
Overall, my experience has been positive. I am happy I switched over and have intentions of staying put!
---
Traduire avec Google Translate
Two years ago no competitor was offering the breadth of features that AND.CO offered for free. It felt like someone out there was finally rooting for me as a newly started out freelancer, rather than charging hefty fees (ahem, Bonsai at $16/month billed annually). I began to worry when I read that AND.CO was bought by Fiverr roughly a year ago. Press releases said nothing would change, therefore the software would remain free. A few months later the free account only allowed for 1 active client, which is workable if you archive clients you don't need right away. They created 1 alternative Pro plan that costs a whopping $18/month billed annually. AND.CO still had a lot of great features and I loved the customer service so I cut my losses and started archiving and unarchiving clients. May 2020—COVID-19 has put available work at an all-time low for many freelancers. Self-employed workers have endured over a month of no unemployment benefits and are just now getting some relief (if they can manage to successfully apply and meet the requirements). AND.CO chooses this time to inform me that you can no longer unarchive archived clients on the free account. Basically you can only have 1 client, which makes the free account useless for most. I'm disgusted, I thought they cared more about their users. This was such a hard blow I switched to Harvest the same day I got the email. If you truly care about supporting freelancers, don't start making them shell out money during a pandemic!
---
Traduire avec Google Translate
It is easy to use, and has a nice interface. Sometimes I wish the invoices and proposal were a bit more customizable.
---
Traduire avec Google Translate
It has really helped us see the whole picture from starting with a client through to the final invoice and then being able to track our income and expenses. Other than being a full on CRM (which I am not asking for) it really does have everything we use in one place. That is really the best part. I got this program before the "Pro" feature where there was everything available and no restriction to number of active clients, so it was a little rough to adjust to the suddenly this program that you have been using and getting used to is now going to cost you money. But it has been worth the money that we have spent, so not really a problem, just a (very) minor inconvenience.
---
Traduire avec Google Translate
Comparatif des alternatives : note globale
Comparer avec les alternatives
Comparatif des alternatives : recommandation utilisateur
Comparer avec les alternatives
AND CO - Prix
Comparatif des alternatives : rapport qualité-prix
Comparer avec les alternatives
AND CO - Fonctionnalités
AND CO - Fonctionnalités
Gestion de la comptabilité
Gestion des flux de travail
Importation et exportation de données
Notifications automatiques
Prise en charge de plusieurs devises
Rapports personnalisables
Tableau de bord d'activités
Comparatif des alternatives : note sur les fonctionnalités
Comparer avec les alternatives
Catégories
AND CO - FAQ
AND CO - FAQ
Voici quelques-unes des questions fréquentes sur AND CO.
Q. Quels sont les types de licence disponibles pour AND CO ?
Types de licences disponibles pour AND CO :
Type de licence: Gratuit, Abonnement
Essai gratuit: Disponible
Q. Quelles sont les principales fonctionnalités du logiciel AND CO ?
Nous n'avons pas d'informations sur les fonctionnalités de AND CO.
Q. Qui utilise AND CO ?
Utilisateurs habituels du logiciel AND CO :
PME, Auto-entrepreneurs
Q. Dans quelles langues AND CO est-il disponible ?
Langues dans lesquelles AND CO est disponible :
anglais
Q. AND CO prend-il en charge les appareils mobiles ?
Appareils pris en charge par AND CO :
Android, iPhone
Q. Avec quelles applications AND CO peut-il s'intégrer ?
Applications s'intégrant à AND CO :
BugHerd, Google Calendar, Mailchimp, PayPal, Shopify, Slack, Stripe, Zapier
Q. Quelles sont les ressources d'aide disponibles pour AND CO ?
Ressources d'aide disponibles pour AND CO :
Support en ligne, Base de connaissances, FAQ