MagaRental - Présentation
Description du logiciel MagaRental
MagaRental est une solution cloud de gestion de location de vacances qui permet aux propriétaires de plusieurs biens de gérer leurs réservations de location à court terme. Le logiciel convient aux propriétaires immobiliers de petite à moyenne envergure et s'adresse principalement aux clients européens. MagaRental permet aux propriétaires immobiliers de faire connaître leurs biens à des clients potentiels et de gérer toutes les opérations liées aux réservations en ligne.
MagaRental fournit des outils personnalisés pour la conception de sites web interactifs de propriétés et le référencement détaillé des propriétés avec des images et des vidéos, des descriptions de loyer et des conditions de réservation. Les propriétaires peuvent ensuite gérer les demandes de réservation, les réservations, les facturations, les paiements et les autres activités connexes via leur site web personnalisé. Le module SEO intégré permet d'améliorer les performances du site et d'accroître la visibilité sur les propriétés via les canaux en ligne. Les propriétaires peuvent exécuter plusieurs campagnes marketing via des plateformes de messagerie et de réseaux sociaux afin d'interagir efficacement avec leurs clients. La solution fournit également une API XML personnalisée pour intégrer la solution à d'autres services web. Le calendrier interactif affiche les réservations en cours acceptées ainsi que les créneaux disponibles pour les nouvelles réservations. Les gestionnaires immobiliers peuvent également gérer plusieurs calendriers personnalisés selon leurs besoins pour chaque propriété, ainsi que synchroniser les informations du calendrier avec leur compte Google.
MagaRental s'associe à plusieurs plateformes de réservation en ligne telles que Booking, HomeAway, Holiday et Tripadvisor, entre autres. Les utilisateurs peuvent répertorier les informations relatives aux biens sur tous ces canaux partenaires de distribution tiers et gérer les demandes de réservation à partir d'un portail central unique. MagaRental développe des applications mobiles natives Android et iOS qui permettent aux propriétaires de biens de gérer les opérations de réservation via leurs appareils mobiles. Parmi les clients de MagaRental figurent Trident Holiday Homes, Short Let London et Sotheby's Italy Retreats.
MagaRental - Présentation
---
MagaRental - Fonctionnalités
Disponible dans les pays suivants
Royaume-Uni, Allemagne
Médias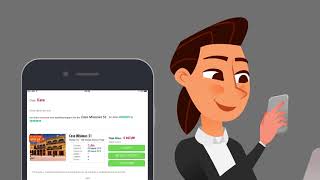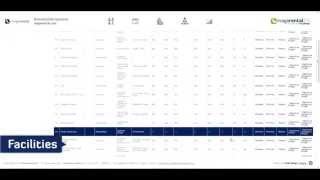 MagaRental - Avis
MagaRental - Avis
Simplicité d'utilisation
4,3
90%
des utilisateurs recommandent cette application
I have tried and observed over the last 10 years many Property Management Sofware. The optimun does not exist even because we are in a field in continuous evolution and most of Property Manager does not work according to a unique standard practice/flow.
I find this the most complete software that can empower a Property Manager to become a SuperPropertyManager saving time on low value added duties (automatized), sharing information/reports to Property Owners, Managing information flows from guests and the facility team.
You need as with every software to take your time to try, understand and get the value. Once you understand is perfect.
---
Traduire avec Google Translate
---
Traduire avec Google Translate
It brings me no pleasure at all to leave this review, I write this only to share my experience so that others considering Magarental can make an more educated and informed decision.
Initially I chose Magarental as I saw the potential it could have in helping our business more productive and efficient. It offers an "all in one" solution which includes a PMS (Property Management System), Channel Manager, and option to build an integrated website, which we went for.
Before we signed up, the project / sales manager was always available and on hand for questions I had. After the signup however, it was a totally different story.
What really lets the product down is the lack of customer service and leadership behind their team.
If I had an issue and needed an urgent answer sometimes it literally took 4 to 5 days to get a response from the support team. Some questions went weeks without an answer, and many problems we had were still not solved. I spent more time chasing the Magarental team which left me less time to manage my business.
SIGNUP PROCESS & INITIAL CHANNEL MANAGER SETUP:
The system is built for programmers NOT for apartment managers. The entire process of setting up the calendars, pricing, a new property into the system and mapping to a new channel, is a long and arduous process. The system was not built to be user friendly, so you will spend hours and hours learning to setup even one property in the system. I spent countless calls with the Magarental team as the system is archaic and complicated. When trying to train the staff on how to use the system, they found it equally as difficult. Other systems on the market take just minutes to learn. Magarental takes hours and days, months.
WEBSITE BUILDING:
While Magarental offers great looking integrated websites, don't expect much support in this department. The initial contract we signed stated a 3 month lead time for the website to be completed. After the 3 month period I contacted Magarental to find out what the progress was, their answer was "The development team said you haven't updated all your information". What a shocking answer! At no point whatsoever had the Magarental team notified me that any input was needed from my side. Had I not brought the issue up, The website probably would not have been built! It took another 3 months (6 months total) before the website was even close to being completed. There was a complete lack of project management.
---
Traduire avec Google Translate
Our overal experience with Magarental is positive because of its functionalities, possibility to adapt to our requirements and its price quality ratio, especially compared to alternative solutions.
---
Traduire avec Google Translate
Magarental is professional and reliable. They are professional in their conduct with clients and also their products allow your business to move to the next level. Thanks to rep, the website is looking very appealing to Naples Villas' target audience. Rep, who is part of the customer service team, is very reliable and delivers what she promises. Her technical knowledge and support have been invaluable to getting Magarental system up and running for our business. Rep has also provided further support, as necessary, to enable us to take full advantage of all that Magarental has to offer. Magarental has so much more than other similar products that I have used in the past or looked into purchasing. Their back office is very sophisticated namely the statistics section and the channel manager is very powerful as it enables you to use channels that others do not offer.
---
Traduire avec Google Translate
Comparatif des alternatives : note globale
Comparer avec les alternatives
Comparatif des alternatives : recommandation utilisateur
Comparer avec les alternatives
MagaRental - Prix
Comparatif des alternatives : rapport qualité-prix
Comparer avec les alternatives
MagaRental - Fonctionnalités
MagaRental - Fonctionnalités
Base de données de clients
Fonctionnalité de recherche
Importation et exportation de données
Notifications automatiques
Rapports personnalisables
Tableau de bord d'activités
Comparatif des alternatives : note sur les fonctionnalités
Comparer avec les alternatives
Catégories
MagaRental - FAQ
MagaRental - FAQ
Voici quelques-unes des questions fréquentes sur MagaRental.
Q. Quels sont les types de licence disponibles pour MagaRental ?
Types de licences disponibles pour MagaRental :
Type de licence: Abonnement
Essai gratuit: Non disponible
Q. Quelles sont les principales fonctionnalités du logiciel MagaRental ?
Nous n'avons pas d'informations sur les fonctionnalités de MagaRental.
Q. Qui utilise MagaRental ?
Utilisateurs habituels du logiciel MagaRental :
PME, Entreprises de taille moyenne
Q. Dans quelles langues MagaRental est-il disponible ?
Langues dans lesquelles MagaRental est disponible :
anglais, italien
Q. Quels sont les types de licence disponibles pour MagaRental ?
Types de licences disponibles pour MagaRental:
Abonnement
Q. MagaRental prend-il en charge les appareils mobiles ?
Nous n'avons pas d'informations sur les appareils pris en charge par MagaRental.
Q. Avec quelles applications MagaRental peut-il s'intégrer ?
Applications s'intégrant à MagaRental :
Google Calendar
Q. Quelles sont les ressources d'aide disponibles pour MagaRental ?
Ressources d'aide disponibles pour MagaRental :
FAQ, Support en ligne, Support téléphonique, Tutoriels vidéo