BuildTools - Présentation
Description du logiciel BuildTools
BuildTools est le seul logiciel de gestion du bâtiment sur le cloud à avoir été élaboré par un constructeur. Le logiciel propose des modules conçus pour répondre aux besoins spécifiques des constructeurs et des rénovateurs. Le logiciel peut être personnalisé pour répondre aux exigences spécifiques de tout projet de construction. Son objectif principal consiste à améliorer la communication entre les parties prenantes impliquées dans un projet.
BuildTools offre un référentiel central pour toutes les communications de gestion de projet liées à la construction et permet d'envoyer et de recevoir des messages, des e-mails, des documents et des photos relatifs au projet. Les notifications de projet et les rapports de projet hebdomadaires sont automatiquement envoyés aux propriétaires et aux clients pour les tenir au courant des développements, des calendriers, des délais et des ordres de modification. Le logiciel offre également des fonctionnalités de planification de projet, d'accès en ligne et de notifications par e-mail pour les sous-traitants et les propriétaires. Il propose aussi des vues rapides sur l'état des ressources et des sous-traitants sur les projets. L'outil offre également des fonctionnalités centrales de budgétisation et de gestion des coûts professionnels en ligne, qui permettent de modifier automatiquement les ordres ou les commandes en fonction des modifications budgétaires, d'émettre des commandes d'achat, de suivre les coûts et de calculer les frais et les assurances. Le produit peut également informer les prestataires du travail à effectuer et permet aux utilisateurs de consulter tous les travaux de maintenance sur les projets en cours.
BuildTools s'intègre aux applications tierces telles que QuickBooks et GuildQuality. Voici quelques clients dotés de ce logiciel : constructeurs Regency, maisons de la série Platinum et Stonewood.
BuildTools - Présentation
Prix
À partir de
199,00 $US/mois
Types de licence
---
BuildTools - Fonctionnalités
Disponible dans les pays suivants
États-Unis, Canada, Royaume-Uni, Australie
Media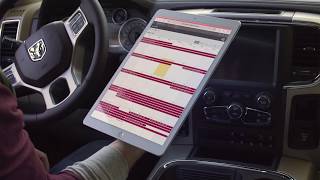 BuildTools - Avis
BuildTools - Avis
Simplicité d'utilisation
3,7
66%
des utilisateurs recommandent cette application
Minton Homes is a small custom home builder located in St. Louis, Missouri. We have been in business 25 years. We only build custom homes (no specs, no remodels). In the last 10 years, the size of the homes has ranged from 5,000sf to 25,000sf. We go to extremes to make sure we exceed expectations.
In January we attended the home show in Las Vegas. One of our goals was to preview all of the companies that offered complete software systems for our industry. For years we have been interested in finding a program that would allow us to "bring most of what we do under one roof", allowing great collaboration with all parties (homeowners, subs, suppliers, etc). After sorting through a dozen or so possible companies at the home show, we decided to give BuildTools a try. While we are not fully implemented at this point, I would say we are 75%.
So after 3 months of getting familiar with BuildTools and loading a couple of projects onto the system, I can tell you I am extremely impressed with the product and with the service Chad and his group has provided. Even more importantly, the feedback from our customers and subs has been good. While any new software program has a learning curve, the feedback from our partners has been very good, and implementation has been better than expected.
Every day it seems like we learn about another new feature. We are in the process of sending a project out for bid now and decided to use BuildTools for that purpose. The amount of time we had in that process (as compared to how we used to do it) is reduced, and the ability to manage the process is greatly enhanced.
Managing customer selections is one of our biggest challenges; has been for years. I have to say that BuildTools significantly enhances things on our side and even more importantly the customer side.
I was skeptical about the BuildTools scheduling program, having used Microsoft Project for years. After two months, I am not using Project anymore. BuildTools does everything I need to do and, quick frankly, the interface is a little nicer. Very happy with that.
We used to do RFI's via email. While that worked for us, it was hard to manage effectively. I love the RFI module in BuildTools. It is a very efficient way to manage information and get the answers you need. The due date and reminder dates are a great feature for those people that need reminders.
In the next 30 days, we hope to be integrating the budget with Quickbooks, so more on that later. I have not used the service/warranty module yet - but looks like a very good process.
In summary, great product; great service; saves us time; makes us better at what we do; helps further separate us from the competition.
I highly recommend it.
I'll post again in another couple of months with an update.
---
Traduire avec Google Translate
We have been able to tie together multiple geographically dispersed staff and simultaneously dispense with multiple different tools/desktop based software. It has increased our ability to monitor work performance, share experiences and ensure continuity of work during staff absences as all project information is always available to all permitted users from virtualy any device.
---
Traduire avec Google Translate
Being able to communicate effectively to our trade partners and clients. Keeping the project managers of each job on schedule with their daily logs and for purchasing by sending PO's to trade partners to be confirmed as well as change orders to be reviewed and approved by the client.
---
Traduire avec Google Translate
We're a small design build company focusing on high-end remodeling and custom homes. We produce design in house, and then provide construction services with in-house project managers and carpenters, as well as subcontractors performing the work. Every client goes through the same process, however, since each project is unique we always have unique tasks to accomplish for each job.
We chose a BuildTools primarily because of their task management feature, which is outstanding. From my perspective, it is the only option out there with a Meeting Minutes feature tied to tasks, scheduled events, users and deadlines. We had previously used two other programs that were awesome and I have nothing bad to say about them; it simply came down to the task management feature between these programs. This feature is fundamental to our productivity. The task feature is an undersold feature of the program
Working Gantt Chart versus Published schedule. This means I can go in and edit a job very quickly, with drag and drop functionality; I can pull lines for dependencies, easily move items up or down, and group according to my will, with indent and outdent capability. I can play around with different scheduling scenarios, without huge save and alert times. When the schedule is firmed up, I can Publish it and send out notices and so forth. Its a great Gantt Chart and very similar to MS project.
There is a Quick Book sync; Purchase Orders and Change Orders are tied to the budget, and eliminates double entry.
Picture sharing is very easy and fast, and not limited to 3-4 at a time.
Messaging is also very easy, where I can send an email directly from my schedule, selections, and tasks. I can then see this thread in the the aforementioned sections, or in the messaging center. This is also an undersold feature of the program, and it worked really well.
Another point of interest, BuildTools operates on a unique database structure, which avoids having to open and close a window every time you want to reform task. There is a marked difference in productivity and performing tasks.
The leads and prospect section is also very useful. There is also no limit on the number of projects, so I can keep all of our projects (large or small) in one place. The leads feature needs some work, but they are pursuing it.
Our transition into BuildTools was very easy and fast. Customer support has been very good and steady. They are a small, but growing, company and you can see the commitment to customer service. Using this product has directly led to increased project size, as well as increased productivity from our internal team and subs/suppliers. I can't stress enough the positive effect of their task management system.
I highly recommend Buildtools for remodelers and custom builders.
---
Traduire avec Google Translate
We have been using Build Tools for several years now and love the way it helps us stay up to date with our projects for our clients. Our clients love the continual feedback (weekly updates) and appreciate how they can access pertinent information for their project virtually anywhere in the world at any time. It saves us time and money. We have shopped other competitors and have found the functionality and commitment to continual improvement the best in the business. We will continue to use Build Tools. Thank you TEAM BT for an excellent application.
---
Traduire avec Google Translate
Comparatif avec les logiciels similaires : note globale
Comparer avec les alternatives
Comparatif avec les logiciels similaires : recommandation utilisateur
Comparer avec les alternatives
BuildTools - Prix
BuildTools - Prix
À partir de
199,00 $US/mois
Comparatif avec les logiciels similaires : rapport qualité-prix
Comparer avec les alternatives
BuildTools - Fonctionnalités
BuildTools - Fonctionnalités
Gestion des ordres de changement
Gestion des sous-traitants
Importation et exportation de données
Notifications automatiques
Rapports personnalisables
Tableau de bord d'activités
Comparatif avec les logiciels similaires : note sur les fonctionnalités
Comparer avec les alternatives
Catégories
BuildTools - FAQ
BuildTools - FAQ
Voici quelques-unes des questions fréquentes sur BuildTools.
Q. Quels sont les types de licence disponibles pour BuildTools ?
Types de licences disponibles pour BuildTools :
À partir de: 199,00 $US/mois
Type de licence: Abonnement
Essai gratuit: Non disponible
Q. Quelles sont les principales fonctionnalités du logiciel BuildTools ?
Nous n'avons pas d'informations sur les fonctionnalités de BuildTools.
Q. Qui utilise BuildTools ?
Utilisateurs habituels du logiciel BuildTools :
PME, Entreprises de taille moyenne
Q. Dans quelles langues BuildTools est-il disponible ?
Langues dans lesquelles BuildTools est disponible :
anglais
Q. Quels sont les types de licence disponibles pour BuildTools ?
Types de licences disponibles pour BuildTools:
Abonnement
Q. BuildTools prend-il en charge les appareils mobiles ?
Appareils pris en charge par BuildTools :
Android, iPhone, iPad
Q. Avec quelles applications BuildTools peut-il s'intégrer ?
Applications s'intégrant à BuildTools :
Microsoft Excel, QuickBooks, QuickBooks Online, Xero
Q. Quelles sont les ressources d'aide disponibles pour BuildTools ?
Ressources d'aide disponibles pour BuildTools :
Support téléphonique, Support en ligne, Tutoriels vidéo, Base de connaissances