Sellbrite - Présentation
Description du logiciel Sellbrite
Grâce à une interface simple et intuitive, Sellbrite permet aux commerces de détail en ligne d'énumérer et de vendre facilement leurs produits sur différents canaux, de contrôler et de synchroniser leurs inventaires, ainsi que de gérer et exécuter les commandes. Il fournit également aux commerçants les informations sur plusieurs canaux nécessaires à leur réussite. La plateforme s'intègre à merveille dans la plupart des marchés, des paniers d'achats et des services en ligne les plus connus.
Sellbrite est l'un des principaux logiciels d'e-commerce multicanaux sur le marché. Chaque jour, des milliers de marchands sur plusieurs canaux font confiance à Sellbrite pour développer leur activité.
Canaux pris en charge :
– Amazon
– eBay
– Etsy
– Shopify
– Bigcommerce
– Magento
– WooCommerce
– Rakuten
– Sears
– Newegg
Véritable flexibilité des canaux : construite de zéro comme une solution multicanal, Sellbrite est suffisamment flexible pour s'adapter à votre entreprise sans configuration ni intégrations personnalisées, tout en restant suffisamment robuste pour offrir les fonctionnalités spécifiques aux canaux que vous souhaitez.
Tout votre référencement en un seul endroit : créez et gérez vos annonces multicanaux individuellement ou par lots, le tout à partir d'une interface simple. Définissez des règles et utilisez des modèles personnalisés afin d'éliminer les étapes répétitives et améliorer vos annonces.
Données de produit centralisées : gérez toutes vos données de produit et d'inventaire dans un emplacement central, puis répertoriez vos produits sur tous les canaux. Nul besoin de convertir vos données ni de connaître les conditions pour chaque canal : Sellbrite se charge de tout.
Gérez et synchronisez l'inventaire, partout : contrôlez les transactions d'inventaire et gardez tous les canaux synchronisés avec la gestion des stocks simple et fiable de Sellbrite.
Une aide toujours opportune : créer de la valeur pour les vendeurs chaque jour est une priorité. L'équipe de support client travaille sans relâche pour vous aider à réussir sur plusieurs canaux.
Sellbrite - Présentation
Prix
À partir de
19,00 $US/mois
Types de licence
---
Sellbrite - Fonctionnalités
Disponible dans les pays suivants
États-Unis
Media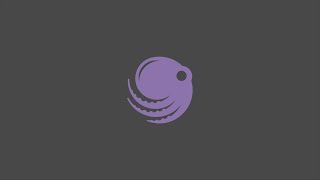 Sellbrite - Avis
Sellbrite - Avis
Simplicité d'utilisation
4,7
96%
des utilisateurs recommandent cette application
With much experience managing the back ends of apps and websites, my daughter and decided to take a leap of faith and claim our own little piece in the world of ecommerce. We are now the proud owners of EverythingPrettyDeco, selling supplies supplies to decorate everything phone cases to finger nails, picture frames to scrapbook pages, graduation caps to wedding decor and everything in between!
We knew from the start we wanted a presence on multiple selling channels, including Etsy, Shopify and Ebay. With crafting products constantly changing, much like fashion, we knew our inventory would consist of a few thousand SKU's. Thinking we were computer savvy and budget conscious enough, we utilized the most economical order and inventory management tool available....the Excel spreadsheet. About 300 SKU's into listing products, we quickly realized we needed help. Not only was it becoming a daunting process with listings, but we were starting to get orders, and we still had another couple thousand products we were expecting to receive.
Being familiar with Linnworks, I researched this application for our start up business. Linnworks was ruled immediately due to the high cost, along with no current or future plans to integrate with Etsy. The choice was narrowed down to Stitchlabs, Ecommdash and Sellbrite. Stitchlabs was next ruled because we were limited to 2 selling channels for our budget. That left Ecommdash and Sellbrite. I gave both a test drive with the 14-day free trials. Hands down, Sellbrite out performed Ecommdash! The Sellbrite application is extremely user friendly, so easy to navigate and what impressed me the most was the support team behind Sellbrite. Response time is quick and thorough, and frankly, above and beyond!
In no time, we got a handle on our inventory and listing on Etsy and Ebay is a breeze. Our Shopify site is designed and ready to launch, we're just waiting on the rollout of the Shopify listing function on Sellbrite.
In summary, Sellbrite is a great application for new startups that won't break the bank. Sellbrite is a growing company with a great team of experts. They are adding more and more great functions and features all the time. We happy to be a part of the Sellbrite family!
---
Traduire avec Google Translate
First thing noticed - 4 out 5 stars. That 5th star will be there shortly as these guys have a fantastic team and a fantastic product. The app is intelligently designed with a great interface so if you like great interfaces and the other channel managers don't cut it, look no further. There are a few features that I do need that have sort of stunted my ability to keep up with the listing creation process for eBay, but Sellbrite is trying to expand into other channels and keeping those moving as well because after all... even though eBay is a big one, their are other channels like Amazon, Etsy, Rakuten, Sears and etc. It obviously takes a lot of work, especially with growing there company. Anyway, the app is awesome and that missing 5th star has NOTHING to do with a lack of customer service, quality of the app, even ease of use for that matter. Just a few more functionality additions/changes for the eBay listing process and I will award that 5th star. They are speedy CRM guys and keep you in the loop which is great. One thing I will add is that their price adjustment was a stellar move. We moved in with this app because it allowed us to import new templates and info from our webstore and ebay channels and now you can even mass apply presets, and this made the transition a lot easier. Still, with a few of the eBay functions missing (duplicating product and easier application of changes to listings), we were not going to stay long at the higher rate we were paying as a monthly fee. We are much happier at the new prices and are hungry for more developments for eBay. Thank you Sellbrite, I would recommend this app to any store online on eBay or considering eBay.
-Jorden
---
Traduire avec Google Translate
Our inventory consists of multiple Sku's items. Most of our items are a one time sale with new inventory daily IE: We get in a sweater in 3 sizes - but will never have this exact sweater for inventory again. The templates tie your hands for Title's, item specifics etc. If you have set inventory - this would probably be software for you. Nowhere in their support - Utubes on how to enter a listing stated that they did not automatically include Ebay's Mobile Friendly HTML. When we realized none of our Ebay listings were compliant - Our sales had dropped 49% . The listings not importing UPC's - which were entered into our product -was also very disappointing and caused a lot of extra work as we had to review every listing - not only for UPC's - but for item specifics that did not import as well as Multiple listings that reported as Fixed Listings. Terrible waste of our money & time.
---
Traduire avec Google Translate
Incredibility well thought out design and interface (everything works seamlessly). It dramatically reduced out time to post items and significantly reduced the error rate.
---
Traduire avec Google Translate
Sellbrite is a top notch provider of inventory management, product listing, and channel syncing tool whether you sell on EBay, Esty or Amazon. I easily import my eBay, Amazon and my Shopify inventory and Sellbrite does the rest. I researched the "other guys" and seen that they had more reviews but also had many problems. That was one of the reasons I chose Sellbrite 9 months ago and have not regretted that decision. The customer service is second to none. Where can you get one of the owners of a company call you when you have a problem and walk you through the fix. Once the accounting/finance integration to QuickBooks and Xero are available this summer and the additional selling channels like Sears and Rakuten, this company will be hard to beat. Sellbrite enables sellers to seamlessly add inventory from other channels without the huge learning curve of other similar companies. Sellbrite is constantly improving, inventing and integrating features to allow sellers to do what is most important to us…selling!
---
Traduire avec Google Translate
Comparatif avec les logiciels similaires : note globale
Comparer avec les alternatives
Comparatif avec les logiciels similaires : recommandation utilisateur
Comparer avec les alternatives
Sellbrite - Prix
Sellbrite - Prix
À partir de
19,00 $US/mois
Comparatif avec les logiciels similaires : rapport qualité-prix
Comparer avec les alternatives
Sellbrite - Fonctionnalités
Sellbrite - Fonctionnalités
Fonctionnalité de recherche
Formulaires personnalisables
Importation et exportation de données
Interface glisser-déposer
Intégration des médias sociaux
Notifications automatiques
Stratégie de marque personnalisable
Tableau de bord d'activités
Comparatif avec les logiciels similaires : note sur les fonctionnalités
Comparer avec les alternatives
Catégories
Sellbrite - FAQ
Sellbrite - FAQ
Voici quelques-unes des questions fréquentes sur Sellbrite.
Q. Quels sont les types de licence disponibles pour Sellbrite ?
Types de licences disponibles pour Sellbrite :
À partir de: 19,00 $US/mois
Type de licence: Abonnement
Essai gratuit: Disponible
Q. Quelles sont les principales fonctionnalités du logiciel Sellbrite ?
Nous n'avons pas d'informations sur les fonctionnalités de Sellbrite.
Q. Qui utilise Sellbrite ?
Utilisateurs habituels du logiciel Sellbrite :
PME, Entreprises de taille moyenne
Q. Dans quelles langues Sellbrite est-il disponible ?
Langues dans lesquelles Sellbrite est disponible :
anglais
Q. Quels sont les types de licence disponibles pour Sellbrite ?
Types de licences disponibles pour Sellbrite:
Abonnement
Q. Sellbrite prend-il en charge les appareils mobiles ?
Nous n'avons pas d'informations sur les appareils pris en charge par Sellbrite.
Q. Avec quelles applications Sellbrite peut-il s'intégrer ?
Applications s'intégrant à Sellbrite :
AuditShipment, BigCommerce, CrazyLister, Inventory Source, LOCATE Inventory, Magento Commerce, Magento Commerce, ShipStation, ShipStation, Shopify
Q. Quelles sont les ressources d'aide disponibles pour Sellbrite ?
Ressources d'aide disponibles pour Sellbrite :
FAQ, Base de connaissances, Support en ligne, Support téléphonique, Tutoriels vidéo